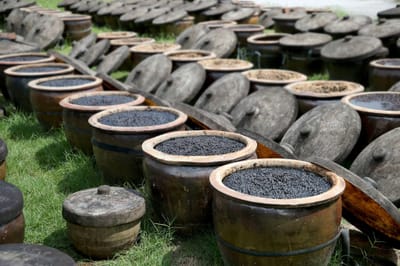 Zhongshan Desly Foodstuffs Co., Ltd is a modern large-scale high-tech enterprise specializing in the production of condiments, and one of the main brand enterprises in China's condiment industry. The company originated from the Xiangshan Sauce Garden in the late Qing Dynasty and the early Republic of China. It has been focusing on the research and development of soy sauce, oyster sauce and other condiments for nearly a hundred years. It insists on integrating traditional brewing technology with modern technology, and has always been committed to producing not only delicious and healthy condiments. .
The company owns two majors brands,
Jade Bridge
and
Sauce Grandmaster
. The products cover 11 categories of soy sauce, chili sauce, oyster sauce, sauce, cooking wine, vinegar, edible oil, fermented bean curd, juice, monosodium glutamate and compound seasoning. The market share ranks in the forefront of the country. The company has successfully passed ISO9001, ISO22000, HACCP, corporate integrity management and other system certifications, and has successively won many honors such as "China Time-honored Brand" and "China's 500 Most Valuable Brands".
The company has a first-class R&D team, and has successively established nationally recognized technology R&D platforms such as provincial technology centers, provincial engineering centers, State Key Laboratory of Microbial Technology, and Guangdong Postdoctoral Innovation Practice Base, and has established scientific research cooperation with many universities and research institutes relationship, jointly carry out product development and industry-leading technology research, with industry-leading technological innovation capabilities.
The company is headquartered in Torch Development Zone, Zhongshan City, Guangdong Province, and has a production base in Foshan City, Guangdong Province, with a total area of 35,000+ square meters. After years of deep cultivation and development, the company's marketing network covers all countries in the world, and has many praises in overseas markets.
Facing the future, the company will continue to strengthen multi-category development and technological innovation, and at the same time actively carry out industrial construction and expansion, and strive to gradually extend from condiments to the food industry. Dedicate healthy, delicious condiments to the world.